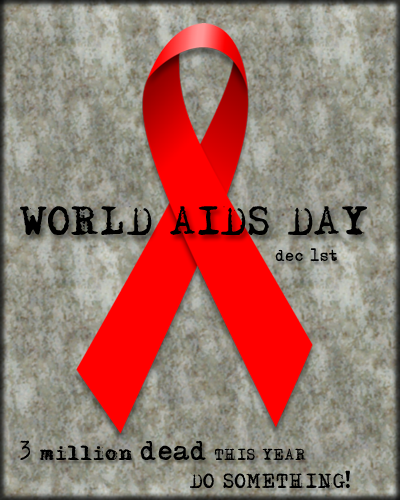 STOP AIDS. KEEP THE PROMISE.
*copying text from last year cause it was good*
Today, as you understand, it's World AIDS Day.
I just want to give you this message:
Please. Stay protected.
When you have sex, wear a condom. Always.
And never ever share needles if you're a drug addict.
And everyone, HIV can't travel through air or survive outside the body for long. So you don't risk getting infected by hugging or talking to someone who's HIV-positive. You can only get the virus through blood or other body fluids. No, if an HIV-positive person happen to sneeze on you or cries on your shoulder you wont get infected. It only exist in high amounts in sexual fluids (like sperm) and in blood. And the infected fluid needs to get in contact with your blood system which only happens through mucus membranes or intravenously.
HIV stands for Human Immunodeficiency Virus, and is, as the name states, the very virus.
A person can be HIV-positive = have the virus in their body (be infected) but still live without any symptoms. That's why it's so important to get tested if you think you've been exposed, like for example of unprotected sex. Cause you can still transmit it to others. And you will also need medication to slow down the course tomwards AIDS.
AIDS stands for Aquired ImmunoDeficiency Syndrome. AIDS is the state of illness as a cause of the virus. It can be a number of different illnesses such as PCP caused pneumonia or certain forms of cancer. AIDS and HIV are
not
the same thing. So a person that's HIV-positive doesn't have to have AIDS.
Every 12th second (yes,
second
) a person dies as a cause of AIDS. That's 5 people per minute. And of these five, one is a child. We need to fight this disease, this pandemic!
Please, show your support. Wear a red ribbon and donate to the cause or volounteer.
If you wonder anything, feel free to ask me. I would like to think know quite a lot from working with it in school etc, and it's the main cause I burn and fight for (but hey, I'm not
all
knowing)