Title:
Murder Inc.
Artist:
Bruce Springsteen
Theme:
crime and the law
Runtime:
60 min (11+1 songs)
Notes:
For

caseland
. We could choose to make it for characters, ships, a show or just general crime stuff (or as

enmuse
put it,
Songs you can tackle people to
). So immedeately thought of Springsteen and his crime oriented songs. And well, I had a playlist within like ten minutes with songs about murderers, gangs, drug dealers, cops and victims.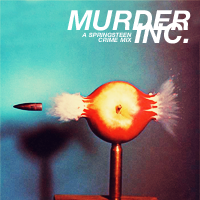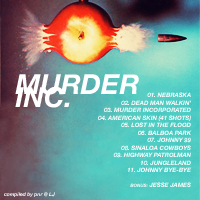 ( You're messing with Murder Incorporated )